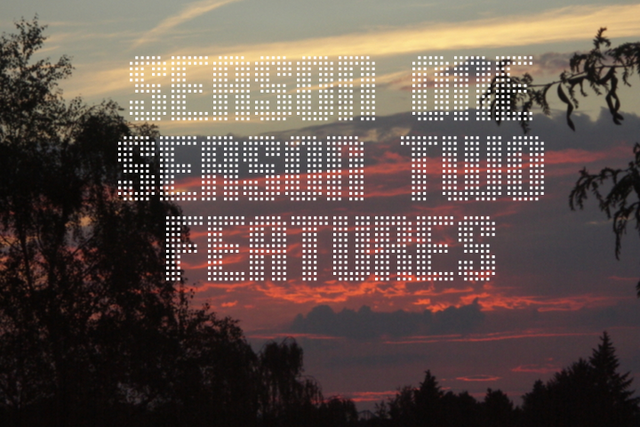 This menu removes the default font decorations (-stroke black -strokewidth 1) by using -fontdeco '' to unset them and isolate the font itself.
Generating command:
$ makemenu \
      "Season One" \
      "Season Two" \
      "Features" \
  -font highspeed.ttf \
  -fontsize 72 \
  -fontdeco '' \
  -align center \
  -background grml.jpg \
  -out MainMenu

Appears on these pages

of
Note: page renamed in preparation for a new page on using 'tovid disc' for text menu DVD's as...

Watch tovid-made menus on YouTube. Watch the main menu from the demo DVD.
File history
Click on a date/time to view the file as it appeared at that time.
Ad blocker interference detected!
Wikia is a free-to-use site that makes money from advertising. We have a modified experience for viewers using ad blockers

Wikia is not accessible if you've made further modifications. Remove the custom ad blocker rule(s) and the page will load as expected.